Featured Speaker
:
Dr. Annette Joyce
Who should watch this webinar?

Podiatrists who are interested in learning about new solutions for pain management.

What will be covered on the webinar?
Industry Insights - the opioid epidemic and how it's affecting practitioners

How to leverage technology to provide patients with new solutions for common pain causes (neuropathy, plantar fasciitis, repetitive stress injuries and more)

Laser therapy science overview: how it works, safety and efficacy

Laser Therapy benefits and common conditions treated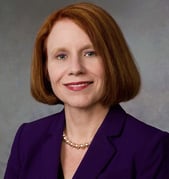 Dr. Annette Joyce, D.P.M. has been practicing in the State of Maryland since 2000. She is a board certified podiatrist and laser specialist. She received her Doctor of Podiatric Medicine degree from Barry University in Miami Shores, FL. She completed a residency at Hunter Holmes McGuire in Richmond, VA.
As the Managing Member of DERMfoot, an elite and innovative dermatology conference series, Dr. Joyce networks with key opinion leaders in foot and ankle skin and nail research to present at her upcoming seminars. Dr. Joyce was elected "One of the Most Influential Podiatrists in America in 2017 " by her peers ,as published in Podiatry Management. She is a current member of the Council for Nail Disorders, American Podiatric Medical Association and Maryland Podiatric Medical Association.
A pioneer in practice management, dermatology lasers, and micro-drilling, Dr. Joyce travels throughout the country as a guest speaker in her field. Recently invited talks include the College of Podiatry in Glasgow, AAPPM, DERMfoot (Annapolis, LA, Chicago) the Florida Podiatric Medical Association's Science and Management Symposium (SAM), PRESENT Residency Summit, Meet the Masters of Podiatric Success, the Podiatry Institute's Mid-Atlantic Conference, and the Canadian Federation of Podiatrists.
Dr. Joyce revolutionized her practice by offering the most "cutting edge" advanced and modern foot laser techniques for beautiful feet and healthier skin and nails. She was one of the first podiatrists in Maryland with specialized training in the use of Pinpointe, Cutera, Cooltouch Varia, and Noveon Nail Lasers for dermatology treatments as well as the MLS laser for pain management. She is one of the first physicians in North America to use Clearanail Microdrilling in her private practice and recently accepted the position as Medical Director for Foot Docpreneur, a medical device technology company.
She currently participates as a key opinion leader in her expertise of nail diseases, biofilm, and emerging diagnostics like PCR. She believes onychomycosis is one of the most challenging dermatological conditions of our profession.
Dr. Joyce is a frequent contributor to the media, including her July 2016 Scientific American article, "Health After 50: 8 Ways to Keep Your Feet Healthy This Summer." As author of several peer-reviewed research articles on onychomycosis including "A seven- year human data analysis of NIR lasers system for the treatment of onychomycosis," and "Bio-diversity in Onychomycosis: An analysis of 8816 nail samples using qPCR "- her vision is to impact standard of care using dermatology concepts as the focus for today's leading podiatry practices.
Dr. Joyce currently participates as a reviewer for the Journal of the American Podiatric Medical Association (JAPMA). The Journal of the American Podiatric Medical Association, the official journal of the American Podiatric Medical Association, is the oldest and most frequently cited peer-reviewed journal in the profession of foot and ankle medicine.