Webinar: Top 5 Applications for Laser Therapy in Podiatry
On Demand
Featured Speaker: Stephen J. Kominsky, DPM, FACFAS
Who should watch this webinar?
Podiatrist who are interested in adding or implementing laser therapy in to treat many pathologies that do not respond well to traditional modalities.

What will be covered on the webinar?
Common conditions that can be treated with the laser

Examples of treatment plans for the top 5 conditions

Q & A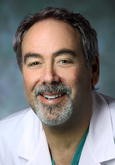 Dr. Stephen J. Kominsky is a podiatrist affiliated with Sibley Memorial Hospital. Dr. Kominsky is the founder, and former director of the surgical podiatry training program at Washington Hospital Center. Dr. Kominsky also holds academic appointments in the department of orthopedic surgery and the division of endocrinology at George Washington University Hospital, as well as the department of surgery at the Temple University College of Podiatric Medicine. He is certified in podiatric medicine by the American Board of Foot and Ankle Surgery. He practices out of Mid-Atlantic Podiatry Associates in Washington, D.C.
Dr. Kominsky earned his Doctor of Podiatric Medicine from the Pennsylvania College of Podiatric Medicine. He completed a residency in reconstructive foot and ankle surgery along with a special emphasis on complications from diabetes at Hayward Vesper Hospital.
Dr. Kominsky is a member of the American Board of Podiatric Surgery and a fellow of the American College of Foot and Ankle Surgery.
Dr. Kominsky has presented on topics specifically related to foot and ankle surgery and diabetic foot care at over one hundred medical conferences around the world. He has also contributed to numerous publications and edited several podiatric textbooks.